Hover over the taskbar icon to see a preview.
This is surprisingly unnecessary. . . I didn't feel much need, and it was troublesome to see a preview that I didn't want to see, so I tried hiding it.
About the taskbar preview display
Hover your mouse cursor over the app icon on the taskbar to see a thumbnail.
This was called "live thumbnail" and was adopted from Windows 10. (I think it's in the way.)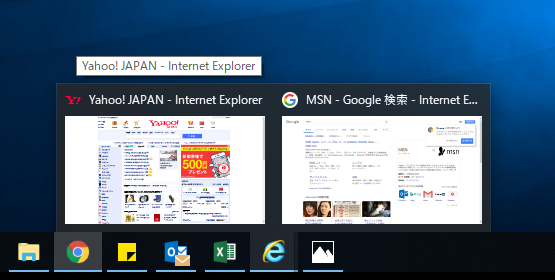 Furthermore, when the mouse is moved to a thumbnail, the window is displayed as a preview on the entire screen.
For example, if you mouse over the Yahoo thumbnail above, it will be displayed like this.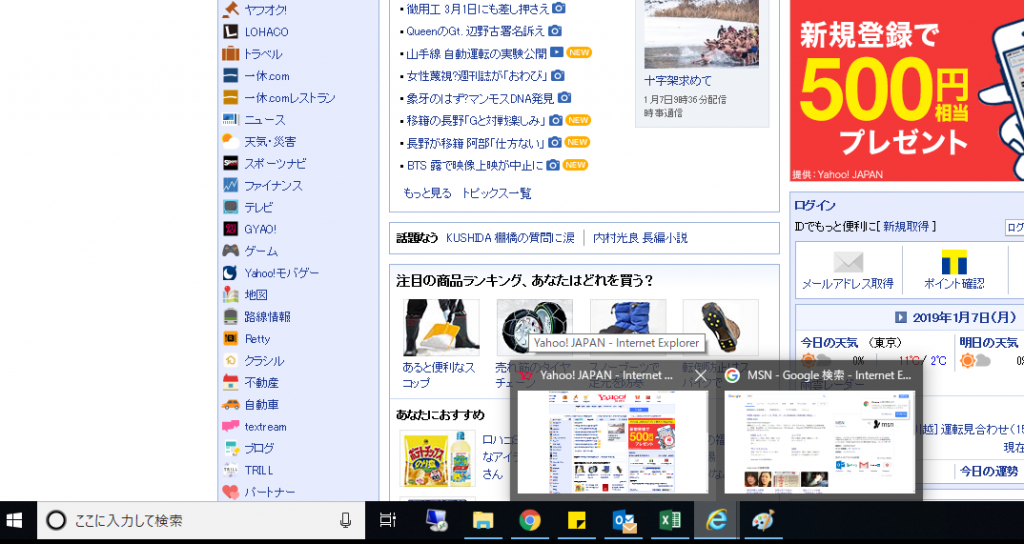 Thus, the entire screen is displayed and the other windows are not displayed.
I think it is a place where you can understand your taste. This is a disturbing feature for me. So I want to stop this feature.
How to hide the window preview (full screen)
First, hide the full screen preview.
Enter "Design" in the search window (Cortana) next to the start button
Click on "Adjust Windows design and performance" in the search results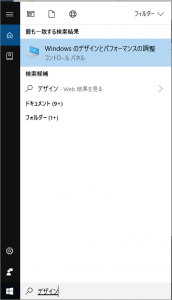 The performance options will be displayed.
Visual effects tab → Enable preview
Uncheck the box of OK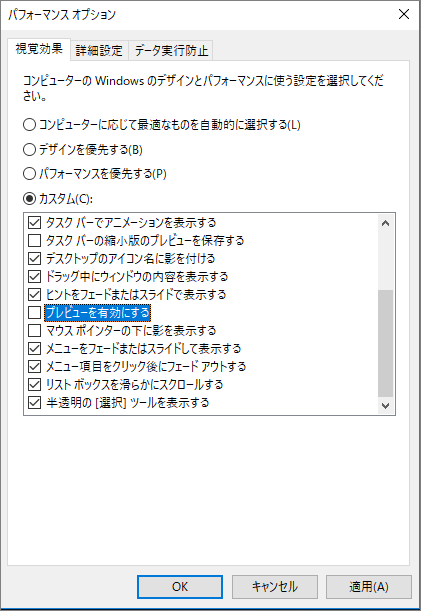 This prevents the full screen preview.
How to hide live thumbnails
This time, hide the live thumbnail.
Unfortunately this cannot be hidden from the menu. Hide it by modifying the registry.
* Be careful when changing the registry.
Enter "regedit" in the search window (Cortana). Click "regedit" that appears in the search results.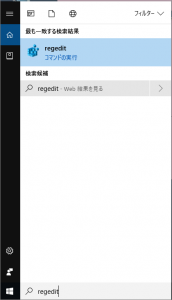 When the registry editor opens, navigate to the following registry key.
HKEY_CURRENT_USERSoftwareMicrosoftWindowsCurrentVersionExplorerAdvanced
Right-click on Advanced key
-> New-> DWORD (32 bit) value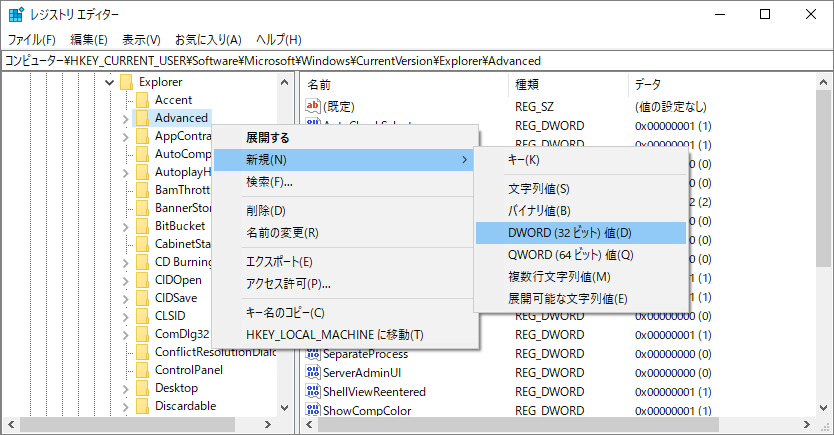 Name it "ExtendedUIHoverTime".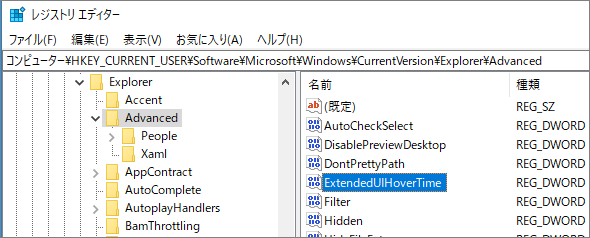 Double-click to set the value.
This key is the time until the mouse is over and the thumbnail is displayed.
The unit is ms (millisecond).
For example, to display a thumbnail 5 seconds after hovering the mouse (that is, do not display it for 5 seconds), enter 5000 as the value data in decimal notation.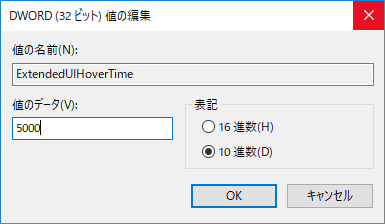 If you set a large value like 3,600,000 (1 hour), it will be virtually hidden.