Here are three recommended ways to keep no history in Google Chrome.
If you can see it at work or privately, there is an honest place that is bad history.
Let's take countermeasures using the method introduced this time!
The history type
countermeasures will be introduced later. First, organize the types of history.
(1) Web browsing history
The history of Web sites that have been browsed.I don't want to be seen most 💦.
You can easily check the browsing history in Settings → History.

In this way, the history is displayed for each date.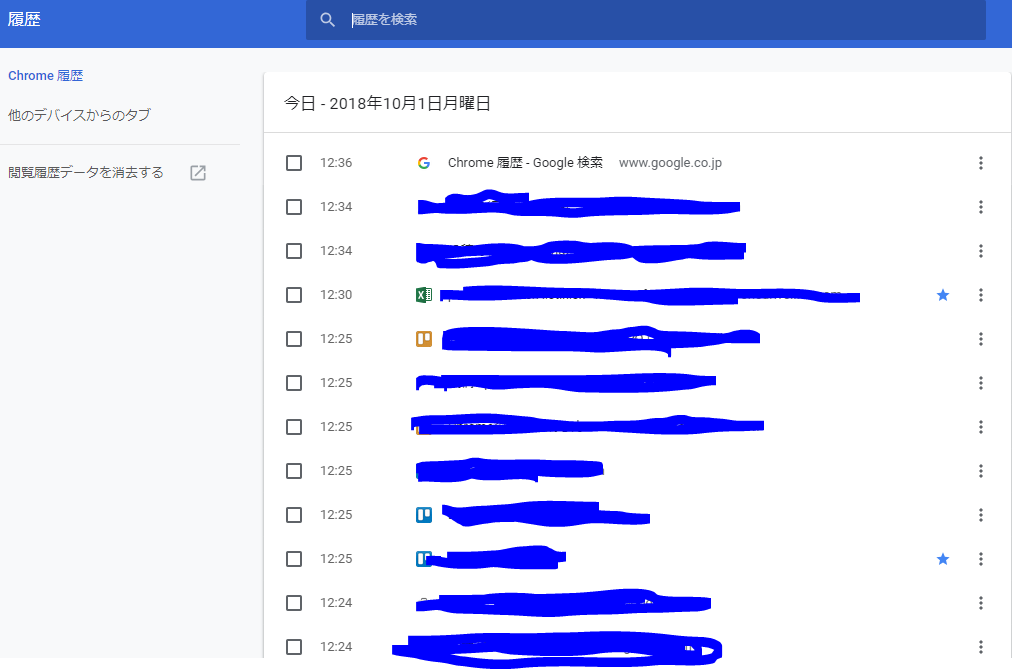 You can easily delete the history from the link on this screen, but deleting it regularly is troublesome. .
(2) Search history
Search keyword information.
It suggests combinations of search keywords entered in the past, but you may not want to see them in some cases.
The following is a place where, after inputting Excel as a search keyword, the keywords that were entered in combination in the past are displayed in the top two.
I don't want to know what word you are searching for! right?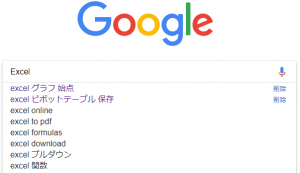 (3) Targeting advertising Targeting advertising
that sells optimal advertisements based on past web behavior.
Again, I don't want to see it because the past behavior history can be predicted from advertisements.
It would be awkward if it was displayed for some reason in a presentation inside the company.
How to delete history
Manually delete
upper right the setting (three dots)Click→ history → history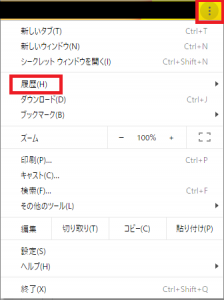 Chrome history→delete browsing history data You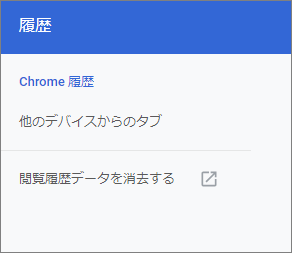 can now delete.
However, if you forget to turn it off, it is not recommended.
Automatically delete history with plugin
plugin You Chrome plugin Click & Clean can automatically delete history when Chrome is closed by inserting.
You can install from the URL below.
[blogcard url="https://chrome.google.com/webstore/detail/clickclean/ghgabhipcejejjmhhchfonmamedcbeod?hl=ja"]
Installation is also over 60,000, indicating the high demand for this feature. . .

Add Chrome Click the button to, the installation progress screen is displayed in the browser.
Install Click the button Click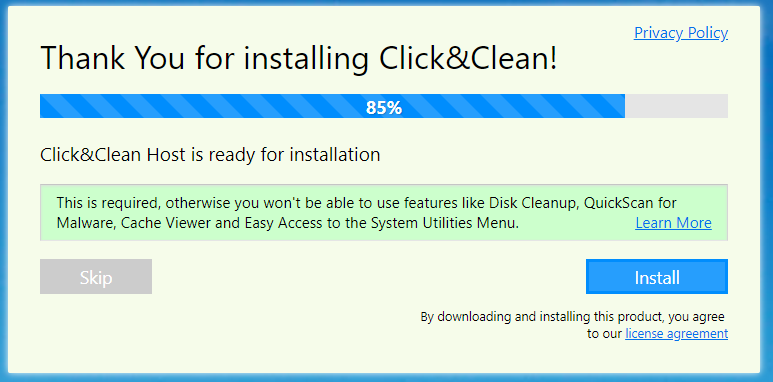 icon → You option can customize the history deletion method.
Usually the default is OK.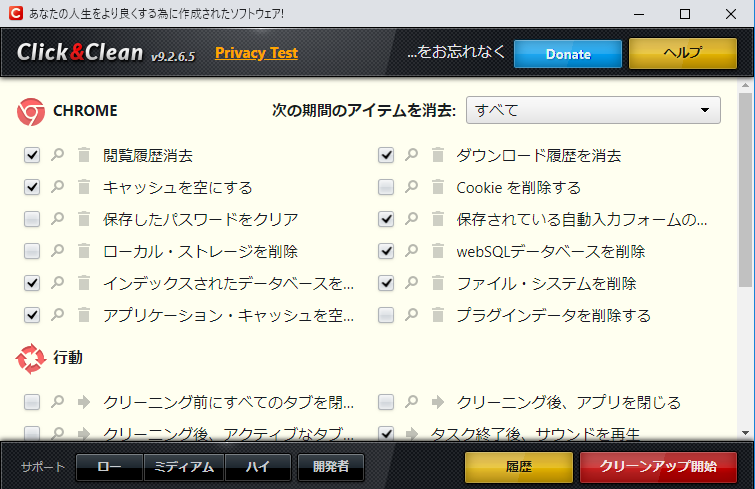 In the first place, history is not left
you use Chrome's incognito mode that doesn't keep history at all.
upper rightthesetting (three dots)Click on→ Open the incognito window When you open
it, the following warning will open in a new window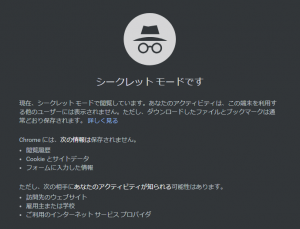 not reflect the past search history so even if you search with Excel as above,
A general combination candidate is displayed as follows.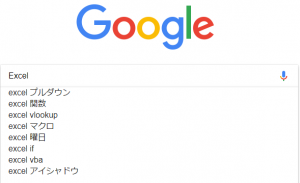 Recommended if you do not want to insert a plug-in.
It is also useful for checking the ranking of raw search results for SEO measures.